MUCH OLDER NEWS

July 8, 2008 DECAMPMENT PART 3
The third and final installment of THE DECAMPMENT TRILOGY is now available for pre-orders. The official release/ship date is July 13th. Orders can now be placed at ersatzaudio.com

The entire TRILOGY can still be purchased at this time (with all 3 Parts shipping at once), but remember, only 39 editions are left. Not familiar with this release yet? Then please read the May 6th entry below.

June 8, 2008 DECAMPMENT PART 2
The second installment of THE DECAMPMENT TRILOGY is now available for pre-orders. The official release/ship date is FRIDAY THE 13th. Orders can now be placed through ersatzaudio.com
If you didn't purchase Part 1, some copies are still available. The entire TRILOGY can still be purchased at this time (with Part 3 shipping July 13th), but remember, quantities are extremely limited.

May 13, 2008 DECAMPMENT PART 1
EZ-034 is now shipping. To all of you that are still thinking about it, we just wanted to let you know that 51 orders have already been placed in the pre-order period of one week. With only 49 copies to go, you had better hurry. All United States citizens should remember that this is a great way to use your "economic stimulus package" in ways that would make George W. Bush cringe!
...and, the film premier of DECAMPMENT was a major success last Friday, and we couldn't have done it without you Detroit* -THANK YOU!
*By Detroit, we mean the people, not the politicians.
May 6, 2008 DON'T FORGET
ADULT. will be premiering/performing this Friday night at the Detroit Institute of Arts. Come see their new 40 minute experimental-horror film entitled DECAMPMENT while they perform live the all new soundtrack. There are 2 showings, one is at 7:00 and the other is at 8:30. This event is in conjuction with the first new ADULT. release in over a year, and the first new Ersatz Audio release in almost 4 years.
And now for some information about the new release.
The first installment of THE DECAMPMENT TRILOGY is now available for pre-orders. The official release/ship date will be on Tuesday, May 13th. Orders can now be placed through ersatzaudio.com.
What is THE DECAMPMENT TRILOGY?
THE DECAMPMENT TRILOGY is a very unique release from ADULT. that is rather hard to explain, so please read carefully.
First off, it is a strictly limited 7" series -NOT a CD release- and thus the songs will NOT be released on CD or be available for digital download purchases. Each of the 3 different 7"s will be limited to 100 copies and each one will be hand numbered. One will be released each month starting May 13 (the other release/ship dates being June 13th and finally July 13).
Secondly, each 7" will come with an authentic 16"x20" color photograph signed and numbered by Nicola Kuperus that is limited to 100 as well. Purchasing the entire TRILOGY will create a large work of art intended to be displayed as a Triptych, or each print can be displayed on its own. There are no rules.
And finally, the concept of THE DECAMPMENT TRILOGY.
Through 9 photographs (the 6 photos that make up the front and back of the 3 full color 7" jackets and the 3 large 16"x20" photographs) and the 6 (new) songs, ADULT. tell the "story" of DECAMPMENT through still images, music and lyrics. And what is the DECAMPMENT "story"? It is the new 40 minute experiment-horror film from ADULT. that can only be experienced live (see above*) or through this 7" series.
The 7" series can only be purchased through ersatzaudio.com. This offer will not be available through any store. Each part of the 7" trilogy will be available for $100.00 USD + shipping. Some will think this expensive, but please remember, it is limited to 100 copies each, and each 7" comes with an actual 16"x20" photograph by Nicola Kuperus ready for framing. The entire trilogy can be reserved at this time for $300.00 USD + shipping, but payment must be made up front, with each subsequent release being shipped on it's release date. As quantities are EXTREMELY limited, this release will be handled First Come-First Serve.
In a throw-away world of excess and "shareware", finally something truly unique, hand-crafted and limited.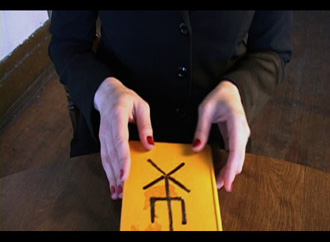 April 16, 2008 DECAMPMENT
The new project from Detroit's undying isolationists ADULT.

Part I
ADULT. will be premiering their new silent-experimental-
short-horror film DECAMPMENT May 9, 2008 at 7:00pm and 8:30pm at the Detroit Institute of Arts accompanied by their own peculiar electronic horror music especially scored for the film. DECAMPMENT was written, produced and directed by ADULT. in early 2008 and follows a women's transmigration from her "normal" life into a new society of deceit. Filmed entirely in Michigan, DECAMPMENT explores ADULT.'s obsession with an often overlooked and distinctive aesthetic that they call "midwestern horror". The all new soundtrack will be performed live by ADULT. during the screening of the film and will be a mutation of instrumental film music and more ADULT.-like irregularities.
PART II
ADULT. will be releasing their first new release in over a year. The DECAMPMENT TRILOGY is an extremely limited 7" series to be released on ERSATZ AUDIO. Three 7"s -each strictly limited to 100 copies- will tell the story of DECAMPMENT through music, lyrics and photographs. Each hand numbered 7" will come in a full color jacket along with a
limited 16" x 20" photographic print from Nicola Kuperus signed and numbered. Collect the entire 7" trilogy to piece together the narrative of DECAMPMENT, plus own the limited edition 7"s and the Kuperus Triptych available ONLY through this website. One 7" will be released each month starting May 13th. More info coming soon concerning this project.

October 20, 2007
Please note:
Our Torino, Italy show has changed to Ancona, Italy at the Thermos Club & our Milan, Italy show has moved venues. It is now at the Jail Music Club. Info in our Tour Section.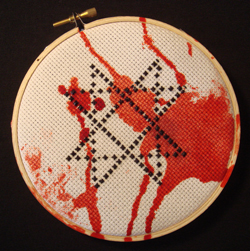 October 12, 2007
European tour dates here.

July 2, 2007 ADULT. Tour Dates
Wed July 04 5 Days Off Festival Amsterdam, Holland
Fri July 06 Stardust Madrid, Spain
Fri July 13 Dour Festival Dour, Belgium
Sat July 14 Indian Summer Glasgow, Scotland

ADULT. will be doing more European and UK dates in Oct.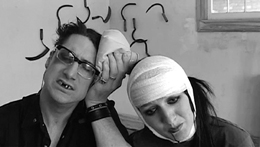 March 20, 2007
The new album from ADULT. "Why Bother?" is out now! It is available through our MAILORDER section, from THRILL JOCKEY, iTunes, and many other outlets.

Also, the second music video directed by ADULT. for "I Feel Worse When I'm with You" is up on our myspace. Check it out, it's a romantic-comedy!

March 1, 2007
The new video "The Folk Trilogy" is up on our site here . This is the first video directed by ADULT. Our second video for "I Feel Worse When I'm With You" will go online March 13th.

North American tour dates here. We will be touring with these awesome bands (but not at every show so check the schedule):
Parts & Labor
Erase Errata
Dan Deacon
Tussle
Child Abuse
Auditioning Alice

Also, don't forget we play Detroit this Wednesday March 7th at The Majestic Theatre for the BLOWOUT and we will be playing Saturday March 10th in Mexico City for the MXbeat Festival.

Info and sounds from the new album "Why Bother?" coming out March 20th on Thrill Jockey in the RELEASES section.

Also, we are very excited to announce that the first selection from the Ersatz Audio catalog is available for digital download here (including the long out-of-print Le CAR album 'auto-biography').

February 8, 2007
A new year for ADULT.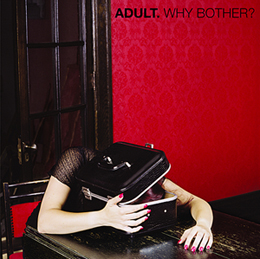 We are back to the original duo.
Our new album "Why Bother?" will be released
March 20th on THRILL JOCKEY.
We will have new music videos coming soon,
this time created by ADULT.
We will be announcing new shows and tours very soon.
Plus, we now have a new shirt featuring the "Crafty Skull" in the BUY section in Short Sleeve and a few sizes in Long Sleeve. Both are pink ink on black.
Stay tuned for more...

August 29 , 2006
New shows posted in the tour section.

April 14, 2006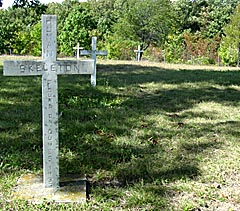 ADULT. is now on Myspace due to the fact that we finally got feed up with all the fake myspace accounts pretending to be us. So if your on myspace and you'd like to join us here is the link: myspace.com/adultadult. We will also be shutting our forum down due to the fact that people find it nessecary to send their junkmail for viagra, ect.
March 26 , 2006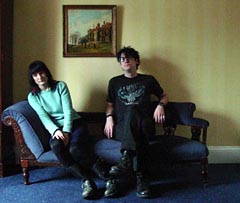 ADULT. is finally done spreading the word of weird for their latest album Gimmie Trouble. Thanks to all of you that came out to our shows in the US and Europe! We had a great time and some really memorable moments! Brussels being the craziest show ever! So now we are doing some Bob Villa type home repair and working in the studio on a few collaboration projects. We have no shows planned at this time, but will start working on a new album this summer!
The mailorder is back up and running. We have a limited quantity of ties left for sale. They were handmade by our favorite gals of Detroit, Sarah L. and Sarah L., aka Wounds of Sarah. Check out their website www.woundsofsarah.com. Be sure to get one quick before they are completely gone forever. Also, T-shirts are now 10 bucks!
Some info on Nicola's photography:
Date: Febuary 26 thru June 25, 2006
Location: Centre d'art contemporain de Meymec - FRANCE
Title: NOIR: c'est la vie
A group show that includes the likes of Richard Prince and Sophie Calle + many others!!!
Also, if you live in Chicago be on the lookout, 300 trains and buses in the Chicago area will be showing a photo of Nicola's in support of the NOVA ArtFair. The posters will be up till the beginning of May and the show takes place April 27 - 30 at City Suites Hotel located at 933 W.Belmont. For more info: novaartfair.com/2006
January 9, 2006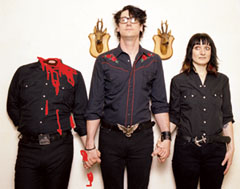 Happy New Years!
Our Europe tour begins in one week, please see dates in the TOUR section.
In other news, Samuel Consiglio is no longer a member of ADULT. After 1 full year, the trio equally decided that the future of ADULT. was a duo. We were honored to have worked with him, and wish him the best in 2006 and beyond.
December 13, 2005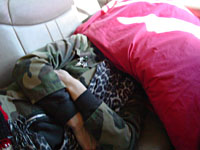 Thanks to everyone that supported us on our North American tour, especially those that lent us their floors. Our apologizes to the 4 cities we had to cancel because our van broke down. We will try and reschedule those soon.
Our next show is in Los Angeles on New Years Eve. Our apologizes for the tickets being $80.00, we had no idea. The good news is that we are playing with Marc Almond and DJ Carlos D (and it is New Years Eve). More details in the TOUR section.
Our European Tour dates are finally announced in the TOUR section!
Also, our new merch is now online in the BUY section. *Tip* be sure to check out how pretty the vinyl version of "Gimmie Trouble" is with its full color insert (lyrics printed on the other side).
And please don't forget if you haven't already seen it to check out our "new" music video for "In My Nerves"! It's funny AND gross.
November 29, 2005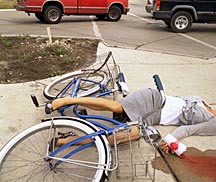 Photo dates for Nicola Kuperus

NEW OBJECT
1 day photo show : Minneapolis, MN
December 2nd, 7 PM
Located in the Walker on Wheels,
Minneapolis Sculpture Garden
www.studiowarmjets.com/anewobject

ART BASEL : MIAMI
December 1st thru 4th
Located at the Aqua Hotel rm 117
Represented by Bucket Rider Gallery
www.artbasel.com/ca/bt/kh

Also, ADULT. will be playing Dec.1st at the Soho Lounge.

October 13, 2005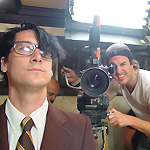 Our brand new video is complete and can be viewed at the new and improved THRILL JOCKEY site. It was directed by Anthony Ernest Garth and we are very happy with the results.

Also, our new album is out! We won't be able to sell it on the Ersatz Audio site because we are going on tour in one week, but it is available through THRILL JOCKEY as CD, LP (which looks amazingly beautiful) or MP3.

So don't forget if you are living in North America, we will be coming to a town near you. All shows with Genders who's most excellent new release "There's Something In The Treats" will be released October 17th on Tigerbeat6. 10 of the shows will be with Numbers as well - yes! They have an awesome new record out called "We're Animals" on Kill Rock Stars. We also have other special guests along the way, so look at the club in your town for complete line ups. We are in the middle of confirming our European tour for Jan./Feb. and hope to have those details up soon. Complete tour details here.

BBC 6Music is featuring the ADULT. 6Mix this Sunday, October 16th. 2 hours of 'weird-o' music brought to you by ADULT.'s Adam Lee Miller.

And finally, we are going to have a new song out on a split 7" with Numbers on Kill Rock Stars on November 8th... but if you come to one of our upcoming shows you can get it there! More info in the release section.
August 13, 2005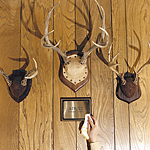 Our new album "Gimmie Trouble" is coming out Oct. 11th on THRILL JOCKEY. We are very excited about this album, as it's our first full length since "Anxiety Always" in 2003. It features 12 new songs and was created with ADULT.'s new member Samuel Consiglio. That's right, ADULT. is a trio now! Some sample MP3s are in the RELEASE section now.
We are planning our biggest tour to date in the Fall/Winter. Please check the TOUR section for full details.
Ersatz Audio is having a big sale on select items for the month of August. Please check the BUY section for details. "D.U.M.E." shirts, hankies and patches are finally up as well.
And finally, there are some new additions in the PHOTOS section.
June 4, 2005
ADULT. in the U.K. & Europe

SUN JUNE 12 Moscow, Russia SIXTEEN TONS
THU JUNE 16 Barcelona, Spain THE LOFT w/ LOLITA
FRI JUNE 17 Liverpool, UK THE ACADEMY w/ EVOL
SAT JUNE 18 Brighton, UK OCEAN ROOMS
MON JUNE 20 London, UK 93 FEET EAST w/ The Dirtbombs
TUE JUNE 21 Amsterdam, Holland PARADISO
WED JUNE 22 Paris, France REX CLUB
FRI JUNE 24 Gent, Belgium CULTURE CLUB w/ Body to Body
SAT JUNE 25 Glasgow, UK KING TUTS
SUN JUNE 26 Leeds, UK JOSEPH'S WELL
April 8, 2005
We have the new ADULT. "D.U.M.E." ep available in our MailOrder section now. We will also be announcing European tour dates in about a week for the second half of June. And don't forget our North American shows coming up in a few weeks. Info below.
March 1, 2005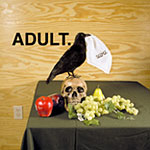 Hello.
Sorry for the long delay in updates. Things should be updated more frequently now as we have a lot going on this year.
First up, is our new 6 song CD/12" ep entitled 'D.U.M.E." coming out April 12th on the amazing independent Chicago label THRILL JOCKEY. Some sample MP3s are in the RELEASE section now.
Secondly, we will finally be playing some new shows. Here is our Spring schedule. Please note: all shows are with GOLD CHAINS AND SUE CIE (San Francisco) and GENDERS (Detroit).
THU 4/28 NEW YORK, NY Mercury Lounge
FRI 4/29 NEW YORK, NY Mercury Lounge
SAT 4/30 BOSTON, MA Middle East
THU 5/5 TORONTO, ON Horseshoe Tavern
FRI 5/6 DETROIT, MI Magic Stick
SAT 5/7 CHICAGO, IL Empty Bottle
FRI 5/13 LOS ANGELES, CA Echo
SAT 5/14 SAN FRANCISCO, CA Bottom of the Hill
And thirdly, here is where we stand currently and why the tour above isn't a full tour. We finished up recording for the new "D.U.M.E." ep around the first of Dec. '04. Currently (Jan. 1 - April 15) we are writing all the songs for our next full length album (it will come out October 11 on THRILL JOCKEY as well). Then are small mini-tour above. And then we have to go into the studio May 16-31 and record the album. So as you can see these are all the dates we could do at this time... but fear not if you are in a city not listed above. We will be doing more shows starting in the summer and an extensive tour in the Fall for the album.
June 11, 2004
So what's up with ADULT. you ask?
Well, as you might already know, we also run our own label Ersatz Audio. We had 6 new releases on the label this Spring and that took up most of our time from January until yesterday. But now everything is basically done with that for a while, and that means we get to take off our label hats and go back to ADULT. We will start working on our next album soon. It won't be ready for a LONG time, but at least we are now able to start on it. So we'll keep you posted on that.
Info on the ADULT. / THE DIRTBOMBS 7" can be
found at www.ersatzaudio.com in the discography
section.
Added a few photos to the site in the LIVE, FROM YOU and MISC sections, plus a few minor updates.
And just in case you missed it, Nicola Kuperus has created a beautiful box set of Greeting Cards featuring her photography. Info on them can be found at www.ersatzaudio.com in the mailorder
section.
March 16, 2004
Just wanted to apologize to anyone that came to see us at the ULTRA Festival in Miami. Damn that thing was lame. Sorry, we had no idea it was going to be like it was.
Info on the ADULT. / TAMION 12 INCH 7" can be
found at www.ersatzaudio.com
Nicola Kuperus will be in an exhibition at the Bucket Rider Gallery in Chicago. Opening reception is March 26th from 6-9pm. www.bucketridergallery.com
Also, the photography of Nicola Kuperus can be found on the cover of FLYER magazine this month. With more photos and an interview inside.
February 26, 2004
ADULT. LIVE
SATURDAY, 06 MARCH -Miami, USA
ULTRA With 2 Many DJs, The Rapture, Miss Kittin, Swayzak, Tommie Sunshine, LCD Soundsystem and more. ADULT. are scheduled for midnight, but we all know that could change.
February 10, 2004
Added a few photos to the site in the LIVE, FROM YOU and the NK music sections, plus a few minor updates.
ADULT. will be releasing a limited split 7" with TAMION 12 INCH April 6 on their own label ERSATZ AUDIO. More info coming soon, but we will tell you that the new song from ADULT. is entitled "Feelin' (I've Gotta...)".
ADULT. will be performing live March 6 at the Winter Music Conference in Miami on the Vice Magazine stage. More info at that soon, just waiting on final details...
January 25, 2004
Welcome to the new website of ADULT. Now you can learn more about ADULT. than you really ever wanted to.
We are currrently finishing up a new song for an upcoming split 7" with Tamion 12 Inch. Info on that coming soon.